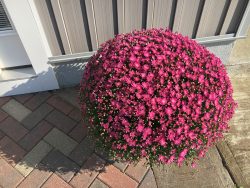 Want your property to be the envy of every neighbor on the block? Looking to raise your home's curb appeal and give yourself a new sense of homeowner pride? Consider the power of professional lawn maintenance!
Rand Hill Lawns, Inc. assists residential customers with a full scope of lawn care and landscape needs, tackling projects of all sizes and scopes. From simple yard cleanups and tree trimming to complex projects involving excavating in West Chazy, Sciota, Clinton County, and Chazy Landing, NY, our team puts in the work to make your property look exceptional.
Our Residential Services
Part of the reason we're so trusted among homeowners is because we bring a full gamut of abilities to the table. More than just laying pavers or shrub planting, we leverage a complete line of landscape services to truly transform your property. Our abilities include:
Excavating
Fertilizing
Hardscaping
Hydroseeding
Yard clearing
Paver installation
Pesticide application
Rolled sod
Seasonal yard cleanups
Shrub planting
Shrub trimming
Snow removal
Terraforming
Tree planting
Tree trimming
Stump Grinding
Our end goal is always to give you the lawn and landscape your home deserves. We'll work hard to plant, pave and terraform it to perfection, accenting your home and showcasing your dedication to quality as a homeowner.
Seasonal Fertilizing
In addition to clearing, planting, seeding, tree trimming, and excavating in West Chazy, NY, we also place a special emphasis on lawn maintenance. That's why we offer our customers a seasonal Scotts Fertilizing program in spring, summer and fall. This ensures your lawn looks pristine and verdant all year long, maintaining its health even through winter.
Don't let your home's lawn, garden, trees or hardscapes fall by the wayside. Instead, give them the professional attention they deserve! Rand Hill Lawns, Inc. is ready to provide you a tailored estimate on hydroseeding, yard cleanup, and shrub planting services that will beautify your home now and for the future. Contact us today by calling 518-563-8566 to learn more about our residential and commercial sod installation, snow removal, and beyond.