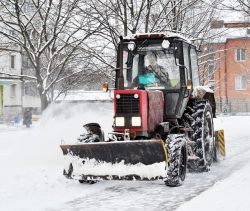 Anyone with a few New York State winters under their belt knows that this season can be unforgiving. From the howling winds to the frigid temperatures, to the mountains and mountains of snow that pile up, it's important to be prepared for the winter months before they strike.
In addition to hydroseeding and tree pruning, Rand Hill Lawns, Inc. provides customers with snow removal services in West Chazy, Sciota, Clinton County, and Chazy Landing, NY throughout the winter season, to help you avoid all of the headaches that come with massive snowfalls and consistent accumulation. Our service is designed to keep you safe and keep your home accessible, so you're not left to fend the elements alone. Contact us today for service!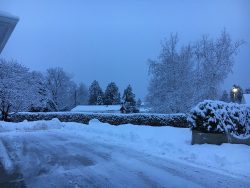 For residential snow removal services, we clear driveways, sidewalks, walkways, stoops, patios and any other paved surfaces. This includes removing all snow, de-icing and making sure your underlying lawn and landscape aren't harmed in the process.
For our commercial snow removal services, we'll remove snow from walkways, entrances, parking lots, private drives and more. We remove snow quickly after it falls and thoroughly so it doesn't have a chance to build up. We also de-ice, remove dangerous icicles and help to keep your high-traffic areas free of buildups that could cause injury.